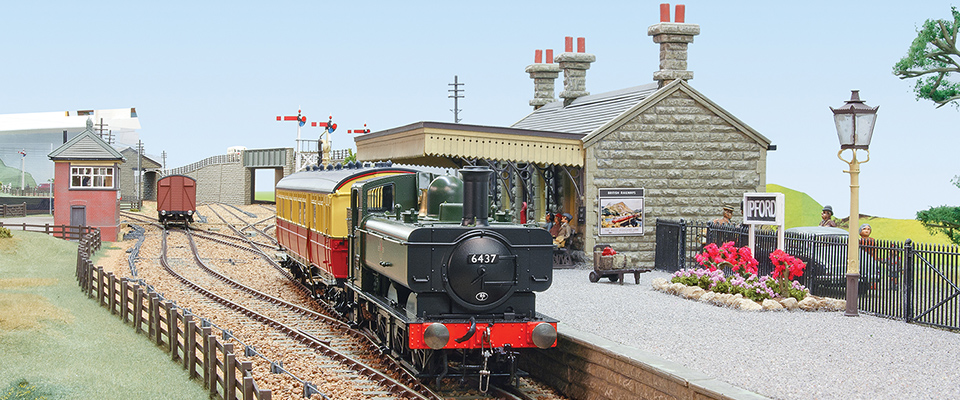 Pecorama
Pecorama is the home of the PECO brand of model railway accessories. It is one of the most popular tourist attractions in Devon, raised up upon the hillside over the village of Beer. It features picturesque gardens, many model railways and the Beer Heights Light Railway. As well as places to eat, a shop and the PECO factory itself.
Much of the outdoor areas close through winter. However Indoor activities are open all year round making it a fantastic family day out.
The Model Railway Exhibition is designed around a large variety of small layouts aiming to show how much detail it is possible to fit into even the smallest of layouts, with examples for both indoor and garden. Many have interactive features and children of all ages will love to find the hidden details model railways are famous for.
The Beer Heights Light Railway, running on 7 ¼ inch gauge track first opened in 1975, and many people have fond memories of visiting over the years. Weaving through the hillside over the village for just over a mile, it gives wonderful views from Lyme Bay to Portland Bill, all along the Jurassic Coast and passes through the scenic gardens and tunnel. More information about the much loved locomotives and rolling stock of the Light Railway can be found here.
The Millennium Gardens and Grotto have a celestial theme, redesigned in time for the year 2000 celebrations these picturesque gardens are a favorite for visitors young and old. Hidden away is also the tranquil Secret Garden which boasts herbaceous borders in mature beds.
Recently added is Lake Charlotte, which can be reached via the Light Railway. Surrounded by shaded woodland this area is a haven wildlife. This area is abundant with frogs, toads and dragonflies.
There are large indoor and outdoor play areas for children, the indoor area consists of soft play areas for 1-3 year olds and a main soft play for 4-12 year olds. The outdoor area features traditional playground equipment alongside large adventure equipment, such as the Peco pearl pirate ship and the castle.
There are four separate places to eat, including an original Pullman Carriage which was restored for use at Pecorama. Dogs are not allowed except Assistance dogs.

Pecorama
Underleys
Beer
Devon
EX12 3NA
Phone: 01297 21542
Website: www.pecorama.co.uk
Email: Pecorama@pecobeer.co.uk