02/10/2017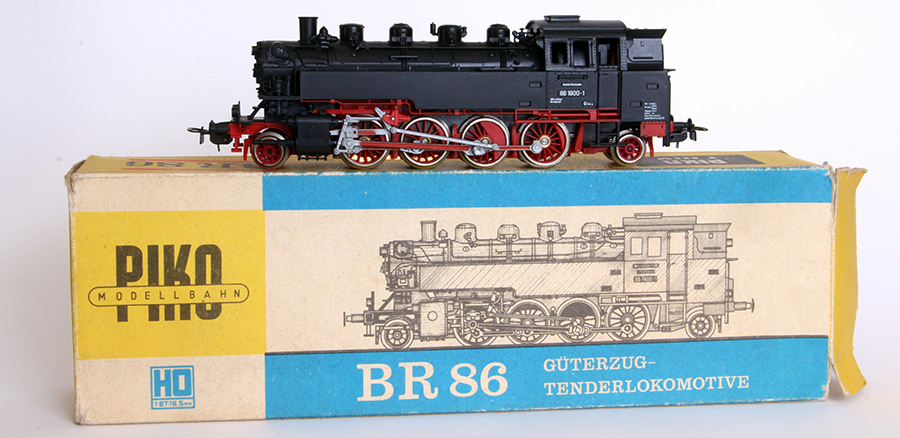 When one first sees some of the extraordinary layouts hosted and boasted by the nation's model railway clubs, it's easy to forget that they all started out from scratch; each and every one of them had to be painstakingly built up from bare boards with only the vision of the creators to drive them in the first instance.
And remarkable they can be, too: an exemplary recreation of Barnstable Junction as it was in 1959; Doncaster Station remembered in exquisite detail as it was in the last days of British Rail; a totally fictitious imagining of a pre-Great War rural junction somewhere on the London, Brighton and South Coast Railway – all will exist somewhere and all will have been lovingly built up by dedicated enthusiasts.
But where do the models that go to make up these layouts come from originally? Design is one thing, bringing them to life in perfect period detail is another matter altogether.
Over the decades, model companies have come and gone. Some have been more successful than others and have produced – and continue to produce - wonderful products; others offered up wonderful products but didn't manage to survive the economic vicissitudes of the turbulent twentieth century.
Sadly, many have left only a reputation and a dwindling quantity of their products which continue to be in high demand by collectors, enthusiasts and model-makers.
Of course, there are toy and model shops in many malls and high streets today and plenty of reputable dealers who acquire and sell on the locomotives, rolling stock and ancillary items needed to create, maintain and expand the enthusiast's layout; but there is one source that tends to be overlooked – the specialist auction house.
And that's not a surprise, according to the boss of one of the nation's leading sale houses for collectables and memorabilia.
"It's a great irony that so many people seem to think of the auction house as the seller of last resort when it really should be their first port of call," says Jonathan Torode, of Boreham Wood-based Excalibur Auctions.
"Unfortunately, a lot of the general auctioneers have jumped on the collectables bandwagon in recent years but they lack the specific knowledge and experience to provide a genuine and trustworthy service," he added.
Knowledge, integrity and trust are the pillars on which a successful specialist auction house must be built, explains Jonathan, who set up Excalibur with wife and partner Sarah 18 months ago after many years in the collectables business.
"You have auctions of toys and models and then you have toy and model auctioneers," says Jonathan simply. "There's a world of difference."
"The whole point of Excalibur is that we know the business we're in. For the enthusiast and the collector, we want to be the principal dealer as well as an auctioneer."
It's a labour of love as well as a business for the specialist. For example, the serious auction house will check over the items for sale and compose them into lots which have both value and relevance - a locomotive, for instance, paired with coaches that it would have pulled in real life; station buildings and fitments that correspond to the same era.
Rare pieces are not uncommon and the true specialist will actively highlight and celebrate them rather than pulling the old and cynical trick of combining the highly desirable with a motley collection of low value items just to clear them at an inflated price.
Specialist auctioneers like Excalibur hold regular sales throughout the year with ever changing and varying items in the catalogues. Bidders are welcome to attend in person but, because the sales are online too, buyers can both view the lots and then take part in the sale from anywhere in the world.
It's even possible to ask questions or acquire more detail in advance of the bidding.
Said Jonathan Torode: "Whether you're selling a collection or wanting to buy to enhance one, a good specialist auctioneer is your best bet. Vendors will achieve the true value of their collections while buyers will generally pay less than retail prices."
"It's all about trust," he went on. "The specialist auction house builds a reputation through knowing its stuff and knowing its customers. In other words, we know what we're talking about so people who know the market do trust us and those who don't can trust us."
So if you are looking to find a rare model to complete your collection, or sell a lovingly crafted collection, perhaps you should make the auction house your first point of call, not the last.